In the country it is very common to find foreigners married or in a de facto marital union with Colombian nationals, for which the Government of Colombia has designed the Migrant visa as a Colombian National Spouse for three years.
Foreigners who marry or have a union with a Colombian national can  apply for a migrant spouse visa . "Spouses" are understood as those persons who maintain a marriage bond or similar, registered in a public body either in Colombia or abroad.
Spouse visa benefits:
This type of  spouse visa  Type – M , enables its holder to reside in Colombia for a period of up to three (3) years in which he  will be allowed to work or carry out paid activities ,  the foreign spouse who completes 2 years with his visa You can apply for your residency, which is valid for 5 years.
What is a Spouse?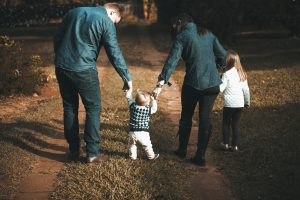 Those who have formed a  de facto marital union , or who meet the requirements to be considered a permanent partner, in accordance with current legislation, may apply to the Colombian government for a temporary Colombian National Spouse visa to reside in Colombia.
Living together alone does not qualify as a marriage for the Ministry of Foreign Affairs.
Ask about our services for the celebration of Marriages and Marital Unions Made in Colombia.
How much does the spouse visa cost?
The spouse visa belongs to the Type M category, for which the study of the visa has a value of 52 Usd ($ 195,000 Cop), once the visa is approved by the Ministry of Foreign Affairs, the foreigner must pay some rights for a value of 230 Usd ($ 862,500 Usd). Therefore, the value of government payments for a Colombian spouse visa is 282 Usd (1,057,500 Cop).
SPOUSE VISA REQUIREMENTS.
In all cases, the permanence of the foreign holder of this visa will be the total of its validity with multiple entries to the country.
Remember that this category of visa is obtained with a duly registered marital bond between a Colombian national and a foreigner, if the case of a marital separation arises, the foreigner must process another type of visa to remain legally in the country.
For this process, your passport must have a validity greater than 180 days and two blank pages.
The permanence of the foreign holder of this visa will be the total of its validity.
If the Marriage takes place abroad (outside of Colombia), the document must be  translated, Apostilled or Legalized  according to the country of Origin.
When the visa application as a permanent partner of a Colombian national is submitted to a Consular office of the Republic, the valid document that proves the De facto Marital Union will be accepted in accordance with the laws of the receiving country.
Services:
For your  Type-M Spouse visa   in Colombia, our company offers you a comprehensive advisory and management package that includes the services listed below:
Advice and accompaniment for your celebration of Marital Union of Fact or Civil Marriage in Colombia.
Translation Legalization and apostille of the documents required for your visa application.
Full interview advice, if the spouse visa application is for the first time.
Preparation and structuring of all the necessary documents for the visa application, guaranteeing that it will be granted quickly.
Registration of Foreigner Identity Card.
We monitor your immigration process.
Contact us  and we will provide you with complete and detailed information regarding your immigration status.
Contact Us: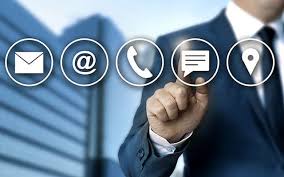 OFICINA EN BOGOTÁ
OFICINA MEDELLÍN